Samsung TV DLNA player
Recently I  was searching for some sort of samsung tv dlna player. I stumbled to following page where I found application called Play on TV – simple DLNA player.
Designed for Win/Mac Samsung TV series  D/E/F/H.
This application supports all media formats natively supported by TV.
After installation the usage is very simple. Just right click on the video file which you would like to stream to your TV and chose send to menu select play on tv and click play. Enjoy 🙂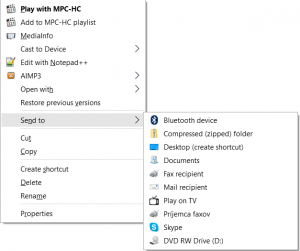 This program can be combined with other programs for example popcorn time and stream downloads in progress to tv. Article here.